The January 2021 Star Students in CSW are Corey, Anna, and Kiki. Let us take a look at their details by interviewing them.
Our grade 10 Star Student is Corey. Corey is an extroverted, passionate, and hardworking girl. In terms of study, Corey works hard every day and completes every task carefully. In addition, she also actively participates in activities in and out of school. Especially in sports, Corey has represented the school in volleyball tournaments and earned good results. During the holidays, she is also active in volunteering to serve the community as much as possible. At the same time, Corey is able to keep her academic performance in the top three of her class. Here we prepared some questions for Corey:
1. What do you think it takes to be a star student?
A: I do not think the single most important factor is learning. Instead, it is one's dedication to the class, family, and even the community. When I first joined CSW, I was honored to be the monitor of my class to utilize my leadership skills. Besides, I participated in volunteer service outside of school during the holidays and sent warmth to children in poor mountainous areas. But at the same time, I also ensure good academic performance.
2. What do you think being a star student has given you?
A: I am honored that my teachers and classmates have recognized me with this award. Star student is an award for me and a recognition of my work and study. At the same time, star student also gives me unlimited motivation and a goal. Next, I will study harder and work harder to make everyone more satisfied.
3. How do you feel about the star student award?
 A: I think that this award brings me not only an honor but also motivation. With this award, I will work harder and be more industrious in my study and work. I also appreciate the trust of my teachers, classmates, and parents. I will definitely live up to their expectations and strive to become a better person!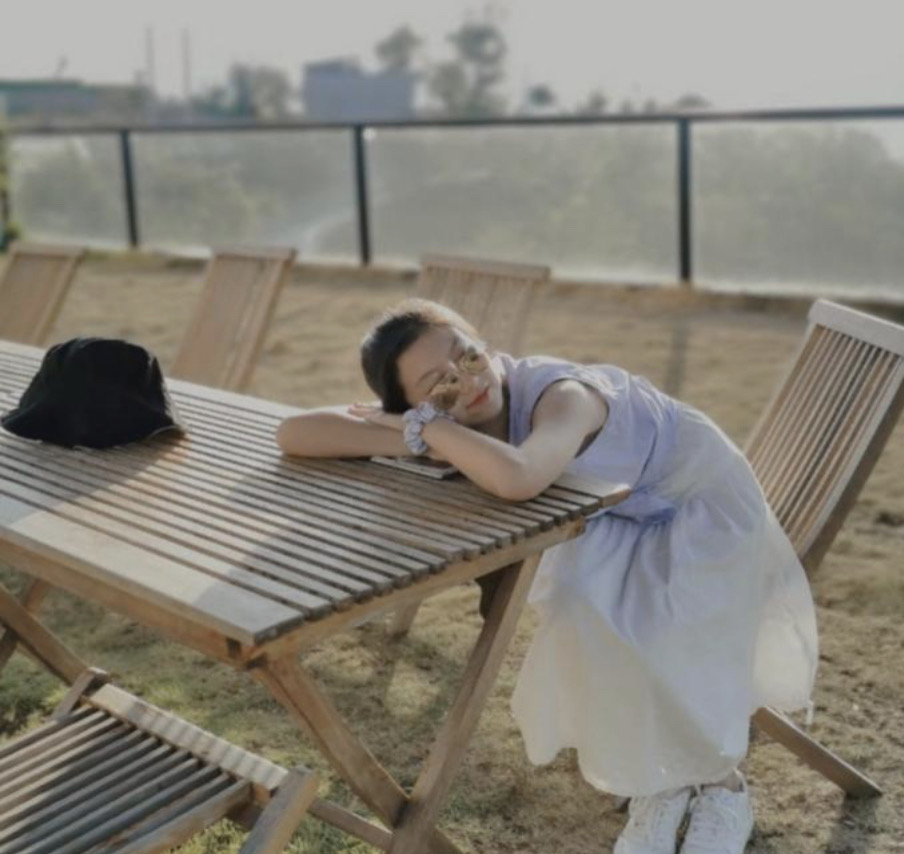 Anna Gao is the Star Student of Grade 11. In daily life, Anna is a girl of good character, willing to help her classmates, and she has good behavior. In terms of learning, Anna's performance is among the best. She is the winner of every outstanding student. Anna is also a very leading person. She is the class leader, the head of the Art Department of the Student Union, and the president of the martial arts club. Anna has also been awarded the title of outstanding learning cadre every year. This time, I conducted an interview and hoped that she could share some of her learning experiences with us. The interview is as follows:
How do you balance study and work at the same time?
A: In fact, I think this is a complementary thing; that is to say, work does not affect learning, and learning does not affect work efficiency. At the same time, I was dedicated to working and cultivating my ability to concentrate when I was studying, and I am honest in learning. Being sincere in my studies also makes me work step by step, which is very fulfilling.
Do you have any particularly good learning methods?
A: It is essential to take notes in time during class. How to grasp the key points of the teacher's class and mark out the issues that you do not understand and ask immediately after class; this is of great help to learning. In the beginning, I also found it challenging to adapt to the English environment, and it was not easy to keep up with the notes. Still, I would try to record first, spell words according to the pronunciation, and then look for related words in the dictionary or ask the teachers after class.
What do you want to share about improving your background, including participating in school activities and competitions?
A:In fact, these aspects are very natural. First of all, you must cultivate your own sense of collective honor. Then, when there are any class competitions or activities, you will naturally want to participate and win recognition for the class. At the same time, you will also be willing to take the initiative to participate. Secondly, we can always use a long-term vision to think about problems. Many students will definitely feel that participating in these activities is meaningless, but what we should think of is that this is an excellent improvement to our ability (leadership or something else). When you apply to universities in the future, you will have better conditions for the university to admit you instead of others.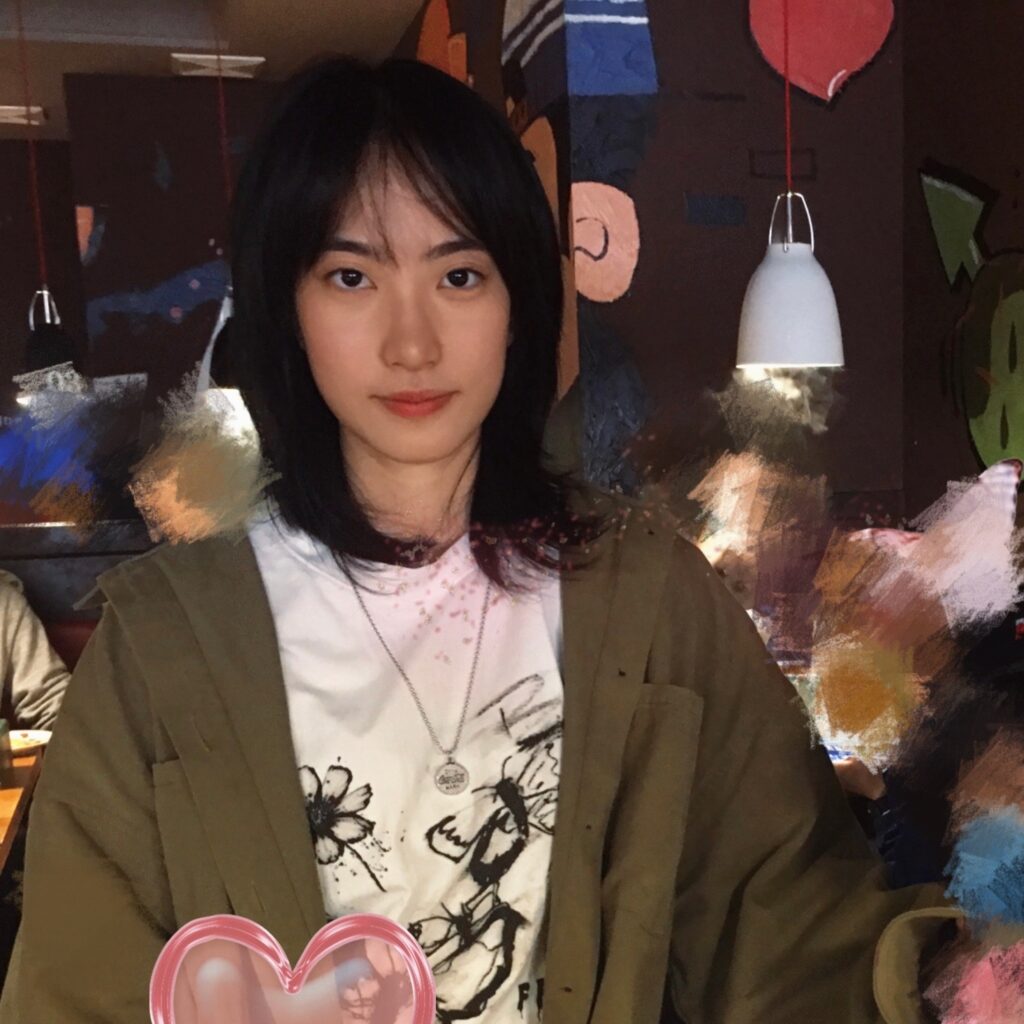 Kiki is a high achiever, conscientious and helpful. As the CSW 12th grade class monitor, she has prestige in the eyes of students and teachers. As we all know, a system in CSW is dividing students and distributing them into four houses. Kiki has been the leader of Black House in CSW for three consecutive years, and she has consistently led students to achieve excellent marks time and time again. Equally important, Kiki is active in other areas as well. As one of the lead singers of the school band, she participated in many significant events, such as the opening ceremony of sports meetings and the orientation party. Additionally, she has also won many awards at sports events. Therefore, I believe that she is worthy of the Star Student's award, regardless of her academic ability or regular performance. This time, let us see her opinion towards being a Star Student.
What do you think it takes to be a star student?
A: Well, I am not sure about it. But when students are applying for this kind of award, they should always give their best. Also, it is always a good way of showing that students are passionate about life when trying to show how actively they participated in the activities or volunteer works after class, because I think every star student should be good at studying and also loving their lives.
How do you feel about being a star student?
I feel so happy and a little bit proud of myself, for I knew it is an open activity that everyone can apply for; I mean, it is more competitive. You never know who will be involved until the end, for everyone has potential. I think it is like winning the scratch lottery… and I think it recognizes my hard work, and it inspired me to keep trying.
How does being a star student affect your future?
I think it let me know that I could do better in the future. You know, hard work does not always pay off, so sometimes people can know their levels and capabilities and tell whether they are headed in the right direction through external and various evaluations. Once they clearly know themselves, they can grow step by step just like climbing stairs. After getting this award, I know I could go to the next level in the future, and sometimes I can challenge myself more.
Overall, star students can always be role models for everyone, no matter their studies and any other areas. We hope that every student can see their advantages and absorb them, turn them into their ability, gradually improving and perfecting themselves. We believe there will be more Star Students in the future!